Our Clinic
Est since 1998, at Skin Clinic Blyss, we have a deep understanding of skin care providing a bespoke service in our boutique skin clinic located in the eastern suburbs of Sydney.
With a combined experience spanning over 30 years, our aim is to continuously develop and grow as a team in order to provide our clients with the best non-surgical skin treatments.  At Skin Clinic Blyss, our team of Dermal Clinicians, Dermal Therapists, Registered Nurse and Reception and clientele services are committed and proud in what we do and look forward to meeting you in our clinic soon.
A COVID Safe registered business
Keeping our staff and clients safe is our top priority during this pandemic. All visitors to the clinic are required to sign in and sanitise their hands. As well as this we will take your temperature on arrival. All clinicians will wear masks during treatment for your safety and we ask that if you are feeling unwell or have been in contact with someone with COVID-19 that you call us to reschedule.
Start with our 'Blyss' personalised skin care consultation
At Skin Clinic @Blyss, we offer an in-depth skin consultation prior to all new skin treatments. This is a crucial part of your first treatment, enabling us to accurately diagnose your skin and prescribe the best options.
Director and Dermal Clinician
Director and Dermal Clinician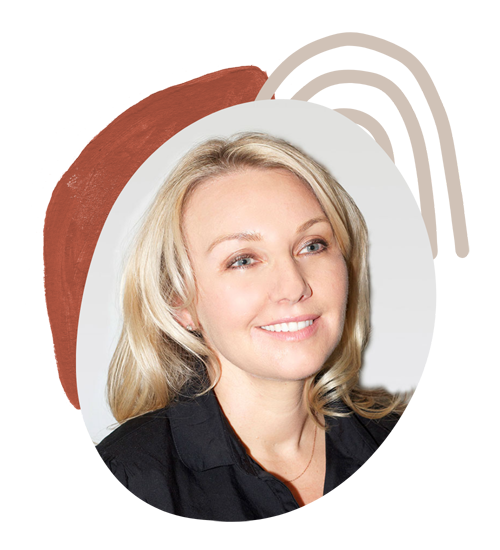 Our promise to you
Led by Dermal Clinician Jodie King, we utilise the latest and safest evidence based technologies in a welcoming, relaxed and spacious environment. 
See what our clients have to say
"
Annette Lacey
22:13 16 Jul 19
Blyss is a one in a million clinic!! From the moment you step through the doors you are welcomed and pampered. It's a place where the skin care advice is honest and individually suited to your needs. The deep sea peels keep you looking fresh and the results from the ultraforner are immediate. I always leave feeling amazing and nutured!I love rhis place, and will never leave without making my next appointment. A must have for your beauty regime.
I have been going to Skin Clinic Blyss for a number of years now and want to share my positive experiences to those who are unsure about where to go to seek advice, treatment and who are basically at a loss with what to do when it comes to their skin.Going to Skin Clinic Blyss has been the best decision I have made when it comes to caring for my skin. From someone who never experienced any issues with their skin to developing a late onset of acne in their twenties, I not only felt self

…

conscious, I didn't know the first thing about how to go about seeking good, reliable treatment. I was then recommended to make an appointment and gain some clarity about how to move forward.Personally, I have always been very skeptical of any treatments I had previously received and coming from someone who is very particular about what is being done with their skin, I have absolutely full faith in the team at Skin Clinic Blyss and in any of their chosen treatments – this is because I have seen the positive results!I absolutely stand by Jodie and her wonderful team's professionalism, knowledge and warmth when dealing with their clientele.What I find most comforting is that my skin is always re-evaluated, and the chosen treatments and products are always the most suitable. The entire team are up to date with the latest research and technologies, and never resort to complacency when it comes to my skin.In all my time, I have never felt a treatment has been rushed; the clinic truly takes pride in what they provide you, take their time with plenty of opportunity to discuss various options, and delve further in to what the pros and cons are with a set treatment. Unlike what you may experience at other clinics, there's never an oversell or an avoidance of discussion points – the team are honest, straight forward and I completely trust the advice I am given; the sole focus is always about what is going to benefit you and your particular skin type.I would like to thank the team for all that they do for me, their genuine care and compassion to us all, and for the dedicated time they provide me. For anyone unsure about where to go for skin care, I strongly recommend giving Skin Clinic Blyss a call to book an appointment, I promise you will not be disappointed – I know I wouldn't want to go anywhere else!

read more
Beverly Sacks
23:16 15 Feb 19
I have been a client of Skin Clinic Blyss for many, many years. My experience of everyone I come into contact with is of the highest professionalism, the skin care provided exactly meets the needs of my skin type, the warmth and sensitivity in dealing with problems is worthy of note. I have no hesitation in recommending the clinic (and have done so) to both young and mature.
"
Skin Clinic Blyss - Facials & Skin Care Client Testimonials
"
Office Manager Dinosaur Designs
23:28 15 Feb 21
Amazing staff and amazing treatments! after years of covering up my pigmentation and rosacea with makeup, I am now just using sunscreen and light powder, I could not be happier! Thank you Teni and Team Blyss =)
Jenny Todd
06:25 27 Nov 20
What a clinic! Walk in feeling bedraggled. Walk out energised and renewed not only from the Jody recommended spot on treatments, but also from the bonus of warm, friendly staff. The RF needling and Ultraformer treatments are game changers. Elise on the RF needling is a master of knowledge and confidence – and Jody – well she's a gun
Janelle Panton
02:28 29 Aug 20
I have been a regular client of Blyss for many years & this is a team of complete professionals who really know their stuff! From the moment you enter the clinic, there is a warm & welcoming vibe.There are a great range of treatments available, & I found the staff to be knowledgeable, pragmatic & sensitive to my needs when we discussed my treatment approach.My teenage daughters have also started treatment plans, & we are so happy with our progress.This is a 5 star clinic & I you will not be disappointed if you are looking for some serious skin therapy from people who really care.
Deanne Scroop
06:04 18 Nov 19
I love going to SkinClinicBlyss. Jodie and the staff really look after you. I let Jodie tell me what my skin needs as it can vary according to the seasons. I love the premises and feel very relaxed and comfortable there. Even my daughter enjoys it and she's not normally one for pampering
"
Skin Clinic Blyss - Peels & Skin Treatment Client Testimonials
"
Jenny Todd
06:25 27 Nov 20
What a clinic! Walk in feeling bedraggled. Walk out energised and renewed not only from the Jody recommended spot on treatments, but also from the bonus of warm, friendly staff. The RF needling and Ultraformer treatments are game changers. Elise on the RF needling is a master of knowledge and confidence – and Jody – well she's a gun I've been going to Jodie at Skin Clinic for 12 years and I have seen the results in my skin from treatments and products purchased. The team is experienced and friendly and professional.
I particularly recommend the ultra former which has improved my skins elasticity. Also the medical needling has improved my skin. texture.
I would recommend the team for any of your skin needs.
"
Skin Clinic Blyss - Lifting & Tightening Client Testimonials
"
Rachel Brogna
23:04 07 Feb 21
My Skin looks and feels so great after the CO2 laser treatment! Jodie and the team were amazing with support during and post the treatment. Highly recommend this lovely team!
Angela O'Donnell
06:53 09 Nov 20
I visited Skin Clinic Blyss for the first time 1 week ago to have Fractional Co2 laser resurfacing done and I can't say enough about how happy I am with the experience!The clinic itself is such a beautiful space and I immediately felt welcomed and comfortable when being greeted by my wonderful therapist Tenny.During my consultation Tenny thoroughly explained how the treatment worked and what to expect during and after the treatment. She also explained how to care for my skin in the weeks after the treatment. I have to admit that I was nervous, but I could tell that I was in very caring and knowledgeable hands and this put me at ease.The treatment itself was surprisingly much more tolerable than I expected. Tenny continually checked in to make sure I was comfortable and it never felted rushed. She worked at a pace that was comfortable for me.After the treatment I was given ice packs, which were so soothing and I was able to lay with those on until the heat in my skin had subsided.A week later and I am already starting to see a noteable difference in my skin. I had some redness and flaking which was to be expected, but that is mostly all gone.I have had many treatments done at a variety of different clinics, but I can say that this was by far the best. The team were by far the most professional I have encountered and the results are already speaking for themselves. I will definitely be making this my new go to clinic.
"
Skin Clinic Blyss - Laser & BBL Client Testimonials
Want to talk about how we can help with your skin?
We love looking after your skin. We love seeing the difference great results make. And we want you to love your skin too.