With the growth of social media and influencers in the ever growing industry of cosmetic treatments and skincare, without formal training in this area it's a tricky one to navigate.  Our Dermal Clinician, Jodie recommends we follow this guide with 10 tips on how to better understand what our skin needs.
1. SPF. Always. Everyday.
Even when the sun isn't shining. Find one you love and use it religiously – in 10 years time you will have no regrets (and not look like Magda from there's something about Mary)
2. Vitamin A – Start early and be consistent.
Vitamin A is the closest to the miracle unicorn product we all need (unless you are growing a small human or breastfeeding – then put it aside for later). Vitamin A has science to back it up, regulates sebum production, increases cell turnover (AKA antiageing), treats acne, improves fine lines and wrinkles – all the things really
3. Saw it on TikTok – Doesn't mean it will work for you.
Just because it's on Tiktok, Instagram or endorsed by influencers does not mean it will work for you. This also includes your best friend-with-perfect-skin routine. No two skins are alike and we all need a bespoke routine for your skin type and concern.
4. Correct cleanser is a must.
Use the correct cleanser for your skin, and your current environment. Tight or dry skin that feels like it needs moisturising after cleansing is stripping your barrier. Change it up as your environment and hormones change.
5. Moisturise day and night.
Even if you are oily. Oily skins need love too – ensure you are being prescribed the correct moisturiser.
6. Avoid 'toomuchness' (it's a thing).
Layering multiple active ingredients on your skin that you don't need can lead to #toomuchness – irritated, sensitive impaired skins that take longer to treat than to get.
7. Maintain a healthy diet.
Gut health can impact your skins health. Consider a gut health powder such as vita-sol..
8. Give your routine time.
Rome wasn't built in a day, you didn't age in a day or wake up one morning suddenly with acne or pigmentation. These things happen gradually and take time. Give home care time to do its thing – this is where patience and consistency is needed.
9. Keep up regular treatments.
Remember the skin is an organ and functions. Just like going to the gym requires commitment and consistency for results – so does skin. Ensure that you are seeing a qualified clinician and have a treatment plan that is being reviewed regularly in place.
10. Drink the water.
You know why!
Our HERO products
We highly recommend:
Airyday Clear as Day 50+ SPF Dreamscreen
the gamechanger of all SPF, especially for the haters of SPF. Goes on clear, dries without that greasy feeling and is water resistant for 4 hours. Also comes in a tinted version – golden glow or pretty in zinc.  RRP$46.95
Define Retinol and hydroxyl Acids
A multitasker of skins concerned with ageing. RRP $124
We're here To Provide Expert Help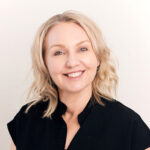 At Skin Clinic Blyss, we place education and safety at the forefront of our service. If you're thinking about starting your skin journey and not sure how to start, send an SOS and book your skin consultation, our team would love to help!
Book a Skin Consultation today online today with one of our experienced clinicians. You can always chat with our team on (02) 9664 8011.