Founded in 1998, Skin Clinic Blyss in Randwick is Sydney's flagship destination for premium bespoke skincare.
We are renowned for our suite of non-surgical anti-ageing, acne, pigmentation, rosacea, scarring treatments that deliver enduring and visible results.
We're in the business of empowering you to understand and love the skin you're in. Using the most advanced treatments, technology and scientifically proven homecare we'll help you achieve radiant, lasting results.
Dermal clinician and skin expert, Jodie King
Backed by 25 years of expertise, it is easy to understand why founder and director, Jodie King is at the forefront of beauty innovation.
She has distinguished herself as a leader in advanced skincare, empowering clients and tailoring treatments to facilitate lasting results. Jodie completed 4 years of dermal training and holds a Bachelor of Dermal Science from Melbourne's Victoria University.
The innovative, bespoke experience of Skin Clinic Blyss is a testament to her deep passion for skin, reinventing the industry standard approach to treatments, and restoring skin confidence for men and women across the country.
Jodie's refined aesthetic and personalised approach to every client has earned her a devoted national following. Come and experience the Blyss.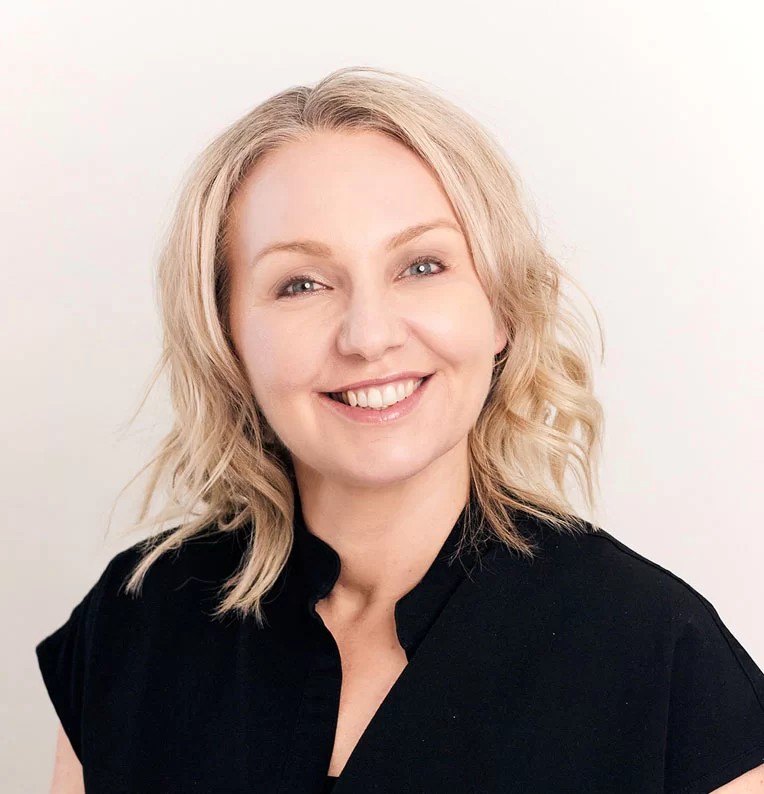 Our approach
Our approach to skincare is grounded in evidence based results and scientifically proven modalities and products. We offer a cutting edge, personalised experience curated uniquely for your skin needs and goals.
Meet The Team
Our promise to you
Our dermal experts care about your skin and your confidence. We work collaboratively to develop treatment plans exclusively for your skin needs and dream solutions.

"Was a lovely experience!
The girls were awesome and I feel like a learnt a lot about my skin. Exceptional service, lovely ambience, and felt like they took their time to really find out what my needs were. Will definitely be back :)"
Paige Kelly

"I have been coming to skin blyss for years for all my skincare requirements. Highly recommend them. I haven't been anywhere else since discovering Jodie and I often get compliments on how fresh my face Is these days."
Charlotte Coates

"Jodie and her team of specialist angels (are the absolute best! I have never been happier in my own skin – I've even stopped wearing makeup! I just wish I found them sooner! Thank you so much for revolutionising my skin 😍😍"
Sam Simpso
"It's easy to only write reviews when you don't like a place or a service and that thought made me want to write this review about Blyss. I highly recommend Blyss. I always enjoy going and my skin is always much better for it too."
Kyla Slaven
"I've been coming here for years and my skin always looks AMAZING after getting a treatment. Highly recommend!"
Emily Granger

"Rather than a cookie cutter approach to skin health, your skin is analysed using whizz bang equipment, and a treatment plan put in place. I've had horrible skin since I hit puberty almost 20 years ago, and my skin now finally glows."
Rebecca Hailstones