Promotions & Special Offers
We believe that everyone deserves luminous skin, to feel radiant and rejuvenated. We want you to experience the Blyss difference.  As a special introductory offer for new male & female clients, we have created a New Client Package including a Skin Consultation, Lactic Peel and our highly popular NCTF booster.. 
For all of you that are wanting to embark on a skin care journey, but not sure where to start we have put together a new client offer that will ensure that your skin will be hydrated, bright as well as prepped for the next steps for skin health.
Combining a superficial lactic peel to brighten the skin and an NCTF Booster for intensive hydration and revitalisation finishing with LED light Therapy, your new client offer guarantees brighter, glowing healthy skin.
With our New Client Offer, Enjoy...
Limited Time
Offer
for new clients
Other Promotions
Stay tuned!
July Special Offer
Discover the power of personalized skincare with Universkin™ at Skin Clinic Blyss.
We are thrilled to introduce this unique, science-based, and physician-dispensed bespoke skincare line to our clients. Universkin™ is trusted by dermatologists, plastic surgeons, and aesthetic practitioners in 30 countries worldwide, and we are excited to bring it to you.
To celebrate the arrival of Universkin™, we have an exclusive July promotion just for you. Experience the fully customizable range of prescription skincare with 50% off your first S.tep Treatment when you purchase any 2 serums. This incredible offer is valued at $300, allowing you to indulge in a personalised skincare experience at a fraction of the cost.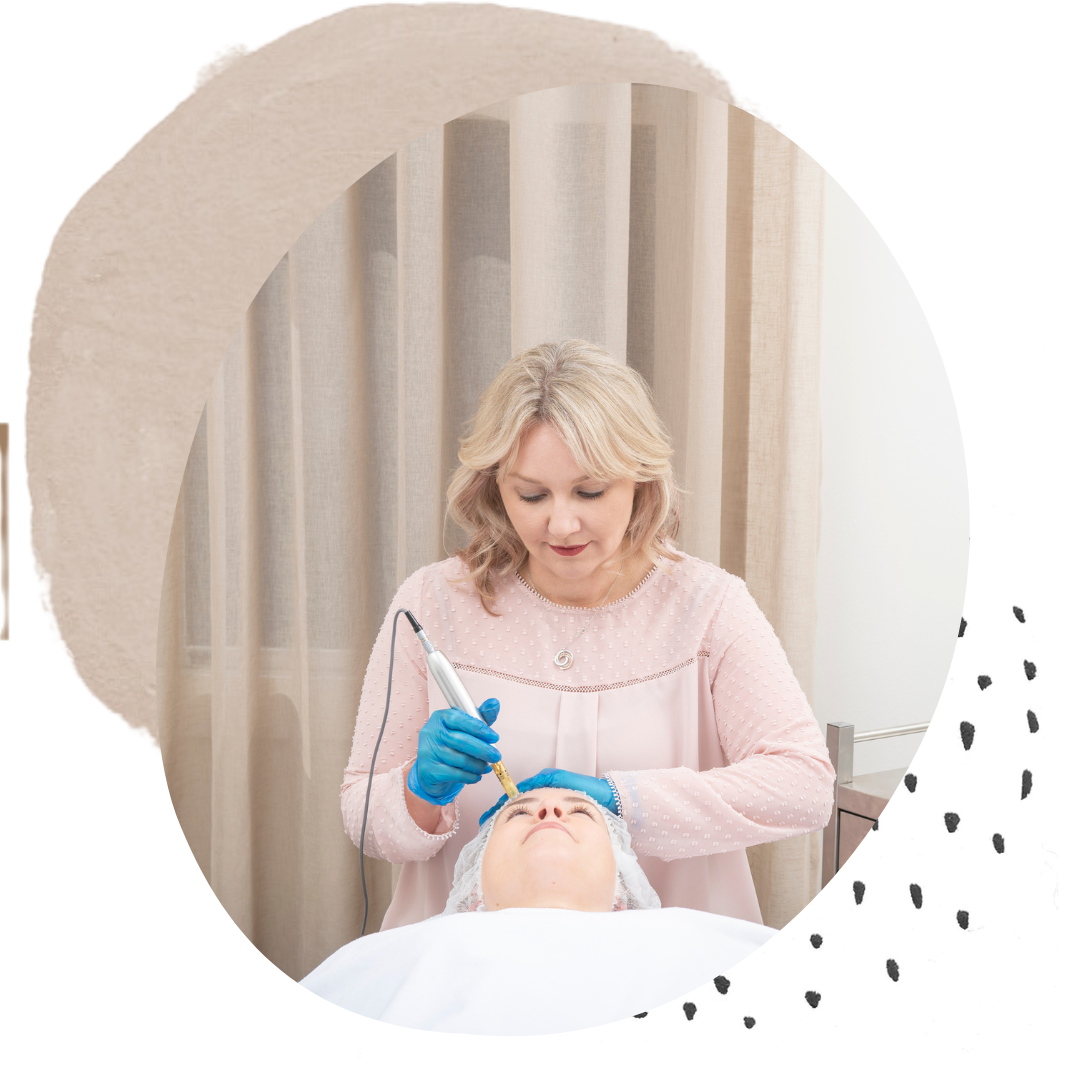 Summer Special Offer
Receive FREE* SkinBetter Science AlphaRet Exfoliating Peel Pads (30 peel pads) valued at $165. 
*Just spend a minimum of $300 in our online shop to receive the Peel Pads FREE.
This summertime offer is available until 15 January 2022 (or until peel pads are sold out), so get your skates on and purchase your skin care products online or call 9664 8011) before you miss out!
FYI, no need to do anything special at our online checkout, each order over $300 will receive the bonus Peel Pads in the delivery.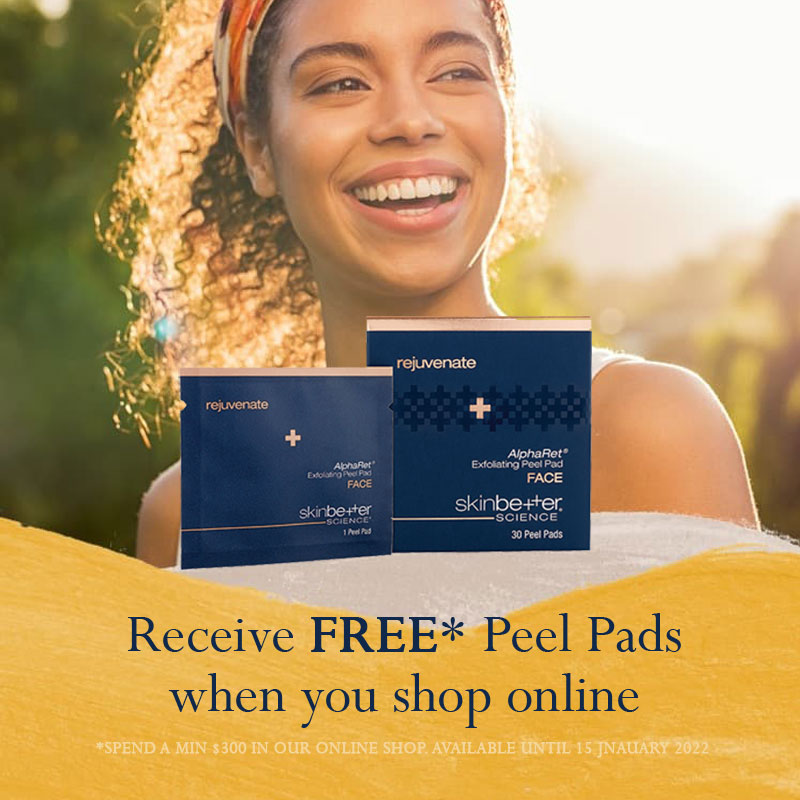 SkinBetter Science AlphaRet Exfoliating Peel Pads are a powerful skin treatment in an easy to use pad. Containing a triple-acid formulation of Lactic Acid, Glycolic Acid and Salicylic Acid, enhanced with the patented AlphaRet technology, these pads will exfoliate and leave your skin feeling fresh and congestion free.
Special Product Pricing
SkinBetter Science AlphaRet Exfoliating Peel Pads 20% Off
(30 peel pads)
Easy to use peel pads containing a patented triple-acid formulation of lactic acid, glycolic acid and salicylic acid, enhanced with the patented AlphaRet® technology to reveal smoother, softer and more even-looking skin.

"Was a lovely experience!
The girls were awesome and I feel like a learnt a lot about my skin. Exceptional service, lovely ambience, and felt like they took their time to really find out what my needs were. Will definitely be back :)"
Paige Kelly

"I have been coming to skin blyss for years for all my skincare requirements. Highly recommend them. I haven't been anywhere else since discovering Jodie and I often get compliments on how fresh my face Is these days."
Charlotte Coates

"Jodie and her team of specialist angels (are the absolute best! I have never been happier in my own skin – I've even stopped wearing makeup! I just wish I found them sooner! Thank you so much for revolutionising my skin 😍😍"
Sam Simpso
"It's easy to only write reviews when you don't like a place or a service and that thought made me want to write this review about Blyss. I highly recommend Blyss. I always enjoy going and my skin is always much better for it too."
Kyla Slaven
"I've been coming here for years and my skin always looks AMAZING after getting a treatment. Highly recommend!"
Emily Granger

"Rather than a cookie cutter approach to skin health, your skin is analysed using whizz bang equipment, and a treatment plan put in place. I've had horrible skin since I hit puberty almost 20 years ago, and my skin now finally glows."
Rebecca Hailstones
Or simply start with our 'Blyss' personlised skin care consultation
At Skin Clinic Blyss, we offer an in-depth skin consultation prior to all new skin treatments. This is a crucial part of your first treatment, enabling us to accurately diagnose your skin and prescribe the best options.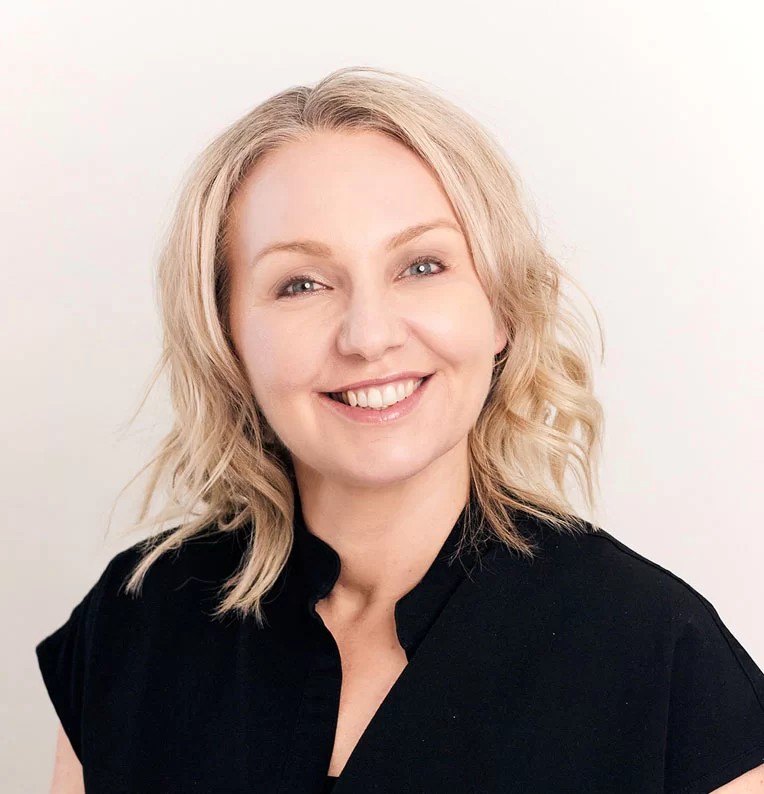 Not sure what treatment you need?
We always recommend a skin consultation but click below to see which treatments we typically recommend for different skin conditions
Want to talk about how we can help with your skin?