Beautician vs Beauty Therapist vs Dermal Therapist vs Dermal Clinician
In a self-regulated industry like skin care and skin treatment, it's important to know the qualification of the skin therapist or clinician that is treating you. It is a bit of a minefield out there with titles including beautician, beauty therapist, dermal therapist, dermal clinician to name a few. So here it is – broken down for you so that you are able to ask the right questions before you put your skin health.
What is a Beautician?
A beautician will hold a Certificate III in Beauty Services. This requires 6 months of study and will perform hair removal, makeup application, spray tans, tinting, manicures and pedicures, simple facials and massage
What is a Beauty Therapist?
A beauty therapist will hold a Certificate IV or Diploma of Beauty Therapy. In 12 months a beauty therapist will learn about all of the body systems and is able to offer a range of non-medical customised services that can include massage, traditional facials, manicures, pedicures hair removal, waxing and more.
What is a Dermal Therapist?
A dermal therapist will hold a Graduate or Advanced Diploma in Cosmetic Dermal Science. A dermal therapist focuses on skin, cosmetic procedures and the basics of cosmeceutical science. A Dermal therapists (don't confuse this with a dermal clinician) scope of practice includes laser and light based treatments, epidermal resurfacing procedures and microneedling.

What is a Dermal Clinician?
A dermal clinician requires a 4 year Bachelor Degree. Dermal Clinicians specialise in skin management and non-surgical treatments to assist with acute and chronic skin conditions, disorders and diseases. Study involves skin and wound biology, dermatological conditions and their management, physics, chemistry, psychology and general anatomy and physiology – as every system of the body can affect skin health. There is also a focus on public health, risk management, tissue interactions as well as advanced therapies including lasers and light, chemical peeling, dermoscopy, nutrition and post surgical wound care.
Skin Clinic Blyss Team – Dermal Therapists and Dermal Clinicians in Randwick, Sydney
At Skin Clinic Blyss, our team of Dermal Clinicians, Dermal Therapists, Registered Nurse and Reception and clientele services are committed and proud in what we do and look forward to meeting you in our clinic soon. 
---
We're here for your skin!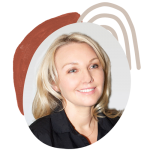 Having skin issues and need some professional advice? Book a skin consultation with one of our expert dermal clinicians or dermal therapists, who can talk you through any concerns you might have and prescribe effective solutions. ⁠
To book, we offer three options for you: 1) Book directly online, 2) Submit a Booking Enquiry with your preferred time and day and we will arrange your appointment, or 3) Chat with our team on (02) 9664 8011.