Virtual Skin Consultation
We understand how difficult it can sometimes be to make it into the clinic in person. This is why we have introduced the Virtual Skin Consultation that you can do from the comfort of your couch. Our experienced clinicians are available via Videocall for all skin consultations whether it be time to change up your skin care, you have a skin concern or just want to start on the journey to skin health.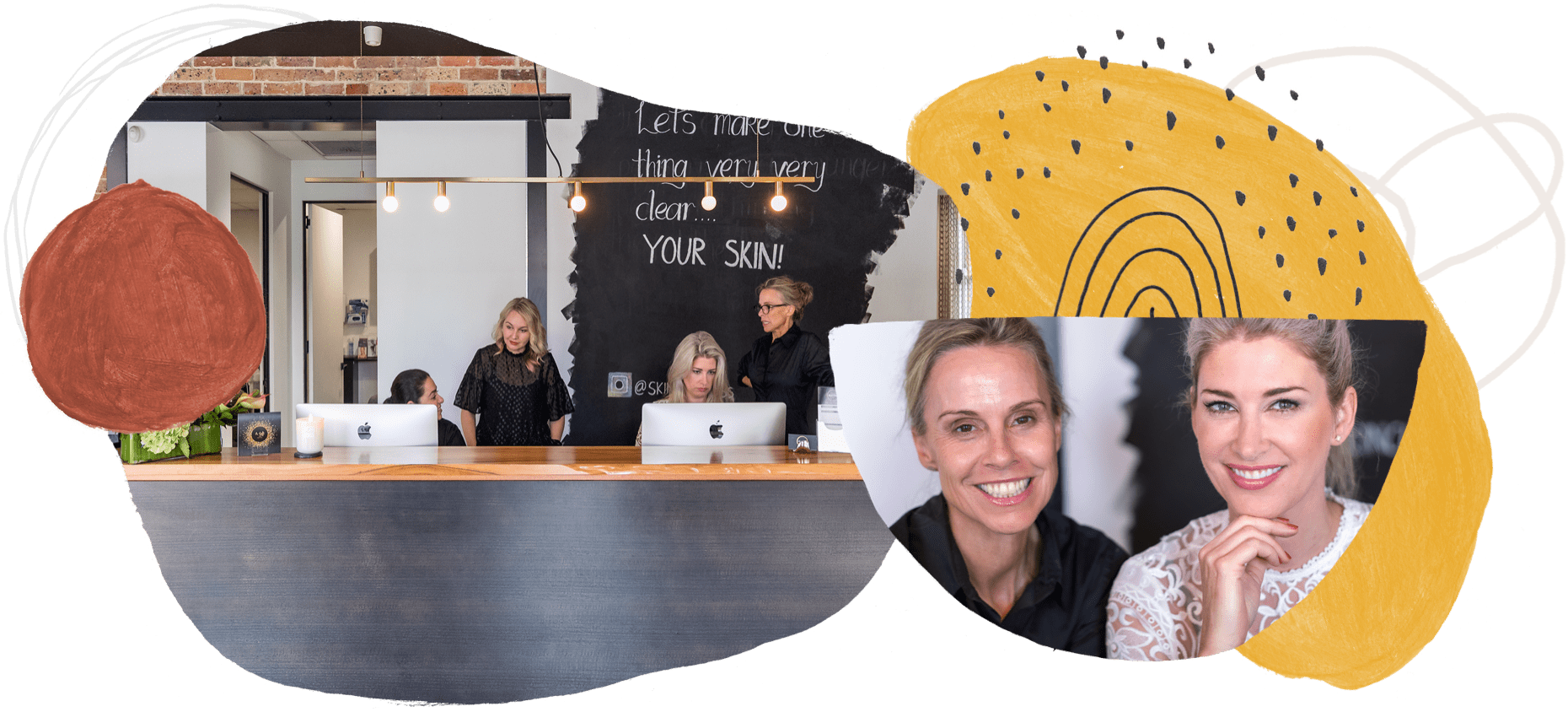 You can't get into the clinic in person and continue to put off your appointment – but it's 'always on your to do list'
Over 25 years of experience
With over 25 years experience, we offer only clinically proven solutions and product for all of your concerns, prescribed by experienced clinicians that continue to keep up to date with the latest offerings in skin health.
How it works
Video functionality is essential in order to examine your skin and recommend treatments and products that are suitable. Click below to book your video consultation and one of our clinicians will then be in with you to arrange details of your consultation. This will include discussing your preferred app such as FaceTime for the video call.  We may also ask you to send a photo of your current skincare routine and/or your skin so that we are able to prescribe the correct homecare and /or treatments for you.
More about our Virtual Skin Consultation​
Terms and conditions: what you need to do
You will need to be available at your scheduled time. A video consult will be treated as a an inclinic appointment. We will call you at the scheduled time and if by chance you do not answer, we will attempt the call a second time. If you are unavailable, the consult fee will be forfeited
Please ensure that your internet connection is stable or if you prefer a zoom consultation. We will need 60 minutes notice prior to your consultation for zoom meeting s to give time to set up the meeting.
As with inclinic appointments, we require 24 hours notice for all cancellations.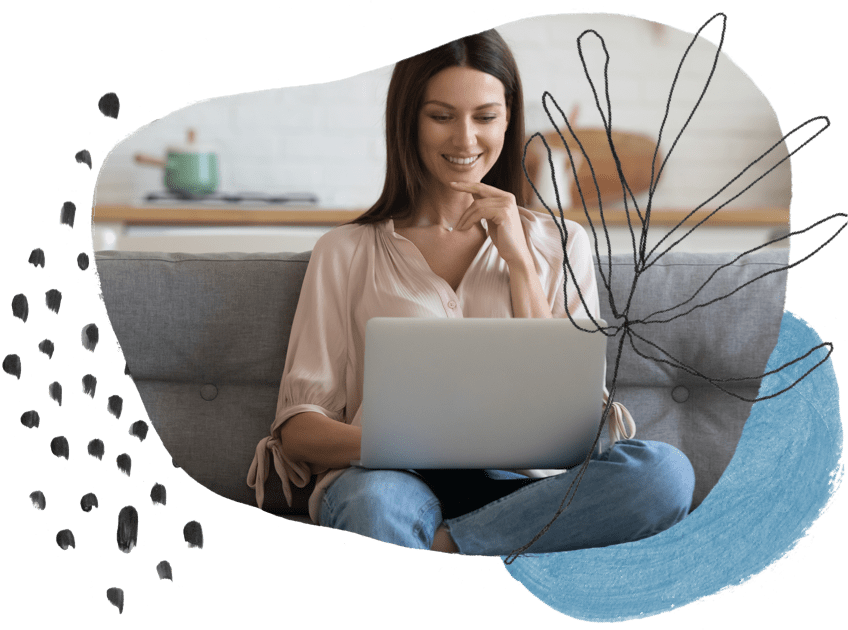 See what our clients have to say
"I have been a client of Skin
[email protected]
since it's inception. I have found the standard of treatments to be unsurpassed, especially with regard to skin care. The staff are all highly qualified and operate in a totally professional manner without losing the personal touch. It is a testament to all of them that in all that time (at least 19 years) I have not gone elsewhere, even when they have been closed over xmas! I would not hesitate to recommend them (and have done so many times in the past)"
Beverly Sacks • CEO, Quadrant Consulting
"I have been a regular of Skin
[email protected]
since the age of 17, more than half my life!!! It is my home away from home. The girls are brilliant – always a step ahead of the industry. Over the years as my skin has changed from teenage hormones, pregnancy and now ageing, they know how to keep me looking my best (and youngest). I would not go anywhere else and have total trust in their expertise and knowledge."
"We discovered Jodie & her team at Blyss through a friends' recommendation over a year ago and I am so pleased we did. They have helped my teenaged daughter with her acne skin condition through a cleansing and LED plan. They have managed to put a self conscious teen at ease, and she is now very comfortable going there on her own for her upkeep treatments. Jodie and her girls discuss hygiene and habits and get a teen to stay clean, something a parent often struggles with! The clinic is conveniently situated, parking nearby is never an issue, or the bus stop is right outside. It is clean and everyone is friendly. Appointments are always on time and I like their online booking system which is user friendly. I would highly recommend Blyss!"
"I have had cystic acne which had been ongoing for up to 8 years. I have pretty much exhausted all types of treatment until I found Kleresca at Skin Clinic Blyss. At the initial consultation, Lauren was very comprehensive with explaining every facet of the treatment. I was definitely in good hands. Over time, I was treated by all the staff at Blyss, including Jodie and Lara and they were all highly professional and they knew everything that was to happen with my skin over time. My skin 'bronzed' quite a bit over time with Kleresca, which is a side effect of my skin type. But after the treatment, my skin has been a lot better. The angry spots are no longer there! There are still some small spots here and there, but nothing like before. I would like to thank the team at Blyss for making it such a great experience and helping me on my clear skin journey. I highly recommend Blyss for expert acne treatments, they know it so well! Thank you!"
"I have been a client at skin clinic for many years and so thankful to Jodie and the team for their amazing treatments! I had been to many clinics in the past where I was placed in a room with a mask and got the same treatment every month. The thing I love about the skin clinic is that even after years of treatment, my skin is evaluated every month and the treatment is never the same. They are first to market with new equipment and techniques and change the approach for me, personalised for the best outcome for my skin and lifestyle. They explain the treatments, give me choices and recommendations. I can't recommend Skin Clinic @ Blyss highly enough! And the genesis! OMG!!! Changed my world! The best my skin has ever looked!"
"I have had the pleasure of being a client of Skin Clinic @Blyss for 18 years. During this time, the team at Skin Clinic @Blyss have always provided excellent care and advice in all aspects of skin care to me. In my opinion, the techniques that the team practices and the services offered are unparalleled in the market place. Jodie and her team are abreast of the latest and best advancements in skin care and this is reflected not only in their treatments, but in the high level of professional advice they offer me. Over the years, I have referred friends and colleagues to Skin Clinic @Blyss, and will continue to do so with confidence. In fact, my 14 and 16 year old children are now satisfied clients of Skin Clinic @Blyss."
"I first became a client at the Skin
[email protected]
3 years ago for acne. As a teenager I had suffered severe acne and was under the care of a dermatologist. As an adult it returned in a milder form and I was left with scarring. As a male, I was apprehensive but was made to feel very relaxed immediately. The staff are all very knowledgable and seem to have a particular interest in the treatment of acne. My first appointment was a thorough consultation process and I was asked about previous treatments, medication, diet, lifestyle, pictures were taken and I was recommended treatments and home care – all explained in detail. Three years later my acne has cleared (except for the odd breakout) and the girls have also improved my scarring. I would not hesitate recommending this clinic to anyone suffering acne. I have never felt rushed and the expertise is far beyond anything that I have experienced."
"My teenage son had rapidly developed acne over the last year. It was hard to see a confident and happy child be so negatively affected, both physically and mentally, by his skin condition. He was having steam and extraction treatments at Skin
[email protected]
which was relieving the condition somewhat. However when this revolutionary Kleresca treatment became available, I was very keen to try it. My son actually quite enjoyed the treatment session. He found it relaxing. The technicians at Skin
[email protected]
were excellent. Gentle, professional but also very understanding to this delicate condition. They made him feel at ease. I was pleased as it meant I didn't have to force him to go. Teenage boys aren't always so amenable! The biggest change I have seen in him is his confidence and increased self esteem. That's a massive bonus! I will be more than happy to invest in this treatment whenever needed (maybe once a year to eighteen months) to keep his acne under control. I highly recommend having this treatment at Skin
[email protected]
In fact I wouldn't go anywhere else."