Do you ever suffer from acne? If yes, you're not alone! Acne affects millions of people around the world. Roughly 80% of the people affected by acne are aged 11 to 30, with some people in their 40s and 50s still battling the condition.

June is dedicated to these millions of acne sufferers, as we strive to spread education and awareness on the skin condition. Most importantly, we want to break the stigma surrounding acne. We recommend the best in-clinic skin treatments and quality skin care products to say goodbye to those acne breakouts!
What is Acne?
Acne is a skin condition that can affect men and women of all ages. These dreaded bumps often occur when your hair follicle becomes plugged with oil and dead skin cells.

The four leading causes of acne are an overproduction of oils, congested hair follicles, bacteria and inflammation. Other causes can include food intolerances, stress levels, hormones, poor diet and reactions to the use of new products. 
What Does Acne Look Like?
Acne can appear in different ways depending on its severity. Acne sufferers may experience:

Whiteheads A closed pore or hair follicle blocked with sebum, bacteria or dead skin cells. 

Blackheads An open pore or hair follicle blocked with sebum, bacteria or dead skin cells. 

Papule A small, red, tender bump on the skin.

Pimple / Pustule Pimples are papules with pus at the tip. They're often caused by an overproduction of oil and a build-up of bacteria. The face, neck, chest, back and shoulders are most affected by pimples as these areas have the most oil glands. 

Nodules  Nodules are a severe type of acne. They are solid, large, painful lumps that develop under the skin. These lumps rarely have a whitehead or blackhead and can last for weeks (sometimes even months).

Cystic Lesion Cysts are painful semi-solid pus-filled lumps under the skin. They can appear microscopic or very large.
In Clinic Treatments for Acne-Prone Skin
Whilst it's mostly a harmless skin concern, acne can significantly affect your self-confidence and self-esteem. We hope that Acne Awareness Month will allow us to help those suffering from acne by sharing our knowledge and spreading the message that acne is regular!
In clinic, we recommend these treatments to address your acne skin concerns:
#1 BBL Photo Rejuvenation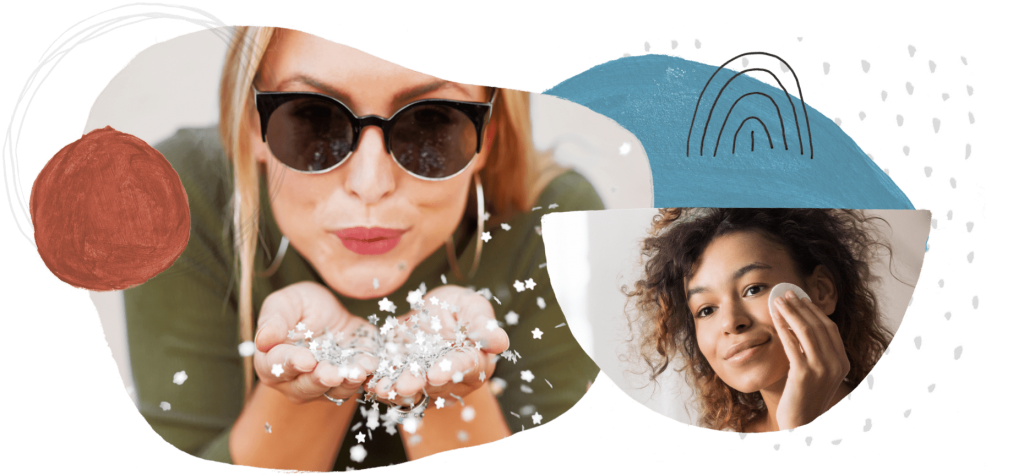 Acne is a multifactorial condition and is often associated with four contributing factors: excess oil, inflammation, clogging of the follicles (pores) and the presence of P.acnes – a bacteria that is present in acneic skins.

BBL is an acne treatment that uses the power of light to comfortably and effectively clear acne without medication for healthy clear skin. Using a unique three-step process, Forever BBL Clear is fast, safe and can be used on most skin types.
Step one uses the blue BBL light to eliminate the acne-causing bacteria. This step helps reduce and improve the appearance of active acne as well as prevent new breakouts;
Step two uses yellow/white BBL light to reduce inflammation and the redness associated with acne. This will resolve active inflammation and reduce scarring;
Step three – Skin is then treated with skintyte II using visible and infra-red BBL light, helping to complement the results of the first two-step to facilitate treatment of large areas quickly.
BBL PHOTO REJUVENATION – LEARN MORE
#2 LED Light Therapy
Utilising blue, red and Infra-Red Light therapy works to treat those who suffer from acne-prone skin.

Blue light has an antimicrobial effect that effectively kills acne-causing bacteria that often get trapped within the pores and oil glands, resulting in breakouts. 

Red light therapy works incredibly to encourage skin healing and lighten the appearance of acne scars. The wavelength of red light also has anti-inflammatory capabilities.
Infra Red (IR) light works deeper in the skin to hasten wound healing and repair.

The best thing about LED treatments is that they're quick and painless! Sessions only last 10 to 20 minutes, so you can be in and out and looking your best in no time at all.
LED LIGHT THERAPY – LEARN MORE
#2 Laser Genesis
Laser Genesis uses advances in light therapy to restore your vibrant, youthful skin quality. A Q-Switched laser delivers controlled heat directly to your skin's dermis, where collagen growth is stimulated.

This treatment delivers bulk heating to the dermis, stimulating collagen production and treating Post Inflammatory Hyperpigmentation (PIH) and the appearance of redness and acne scars. Patients can experience fewer breakouts due to the reduction in oil production and pore size.

Laser Genesis requires no downtime and can be combined with other laser treatments such as laser toning and the Carbon Peel Facial.
Products Pick for Acne-Prone Skin
Developed by pharmaceutical company Cantabria Labs, Biretix is a range of specially designed formulations for the prevention and treatment of acne-prone skins for adolescents and adults. Using a combination of Retinosphere technology and BIOPEP-15, Biretix improves the condition of acne-prone skin while maintaining an optimal balance between efficacy and tolerability for long term use
The Isorepair Cream works to restore barrier function, hydration and emollience to skin sensitised by treatments with oral and/or topical retinoids.
Its emollient formulation and active ingredients help regenerate the skin, provide long-lasting moisture and reduce the sensation of tightness and irritation.
The Tri-Active Gel reduces spots and blemishes in adult skin. Its formula reduces the proliferation of microorganisms in combination with exfoliating and depigmenting ingredients.
It helps control oil production, improves skin texture and corrects acne blemishes and scars. 
The Sebum-Regulating Mask is a sebum regulating mask which controls excess oil and combats clogged pores. Retrosphere Technology reduces follicle obstruction and prevents clogging.
Bentonite Clay delivers antibacterial and anti-inflammatory benefits whilst Salicylic Acid loosens dead skin cells.
Do you struggle with acne-prone skin? Book a Skin Consultation & Start Your Acne Treatment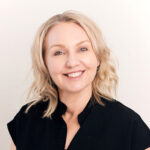 At Skin Clinic Blyss, we've assisted hundreds of customers in uncovering the cause of their skin concerns and achieving the healthy skin they've always dreamed of!

Whether you're looking for a comprehensive skincare and treatment plan, to gain knowledge or just pop in for your regular skin treatments, our expert Dermal skin specialist team at Skin Clinic Blyss is here to help with your Acne skin condition. Contact our team on (02) 9664 8011 or schedule a skin consultation or Acne Treatment.